I've been hungry for Asian food for the last week. I've gotten Pho, (from Pho Ha at 6th and Washinton), vietnamese hoagies (from O Sandwiches at 9th and Federal), and stir fried veggies from the Chinese place on campus. But the most fun dishes were the ones I made myself (with a little help)!
BeBimBob- Korean staple dish consisting of white rice (preferably sticky) topped with shredded lettuce, carrot, bean sprouts, a meat (I used seitan), and a fried egg in the middle. Then you squirt on Siracha (hot sauce) and some hoisen and mix it all up. Very filling and delisious.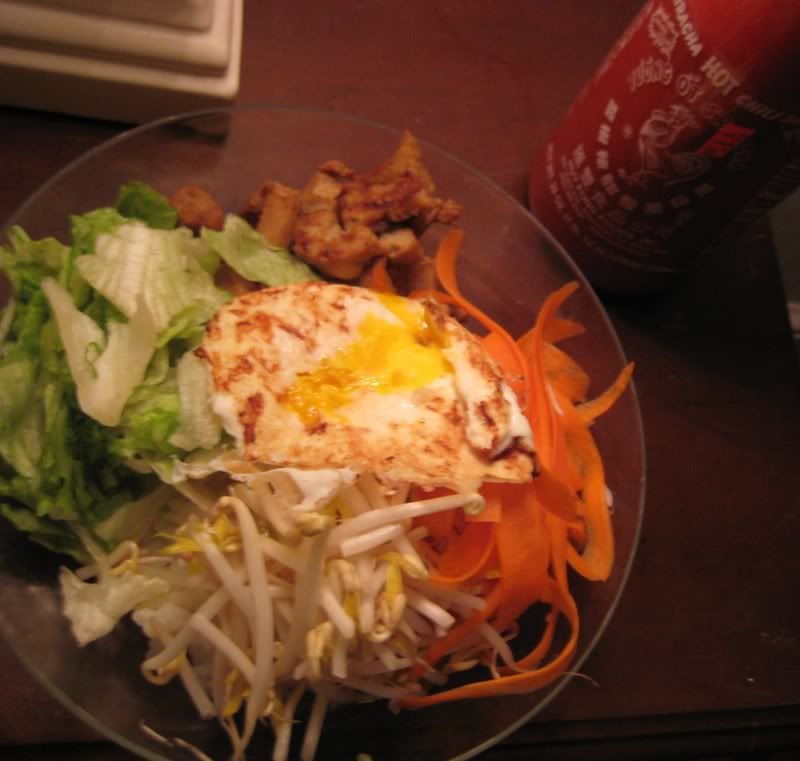 The next night I made sushi! I got to use my authentic Japanese bamboo sushi roller from Japan, and learned that I'm not very good at the rolling part. We made vegetarian rolls, but did use some egg. We had a couple different kinds: scrambled eggs with lettuce, tomato, and carrot; sourcroat with mustard; and peanut butter and jelly.